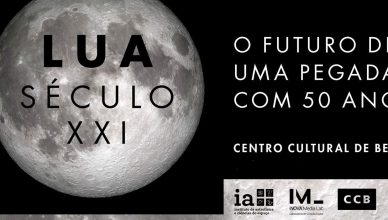 Session that gathers eight researchers from various scientific fields in a conversation about space exploration and what the future holds after stepping on the Moon.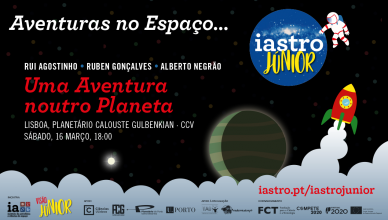 Free entrance
Quarterly outreach sessions, taking place in Lisbon and Porto, aimed at young people willing to join scientists in discovering the universe.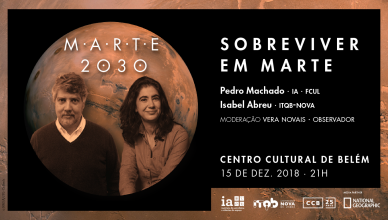 How can a staffed space mission survive on Mars? Which mineral and energetic resources will be available? A conversation with Isabel Abreu e Pedro Machado about surviving on Mars.
To leave Earth and to travel to the red planet implies countless technological and physiological challenges. What will we need to go, to survive and to be able to return? A conversation with researchers Rui Agostinho and Pedro Fevereiro about journeys to Mars.