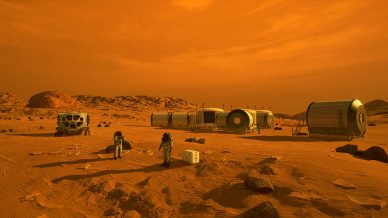 IA researcher Pedro Machado answered questions about living and travelling to other worlds in a live Q&A session.
Read more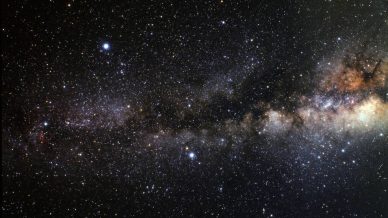 In 30 questions, Catarina Leote and Afonso Pais, from the Science Communication Group of IA, cover some of the wonders and curiosities of the Universe.
Read more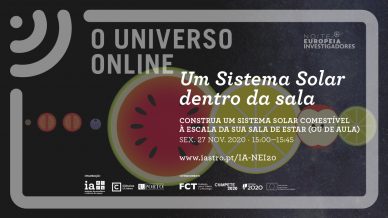 Build an edible Solar System at scale in your living room in a workshop by Catarina Leote, from the Science Communication Group of IA.
Read more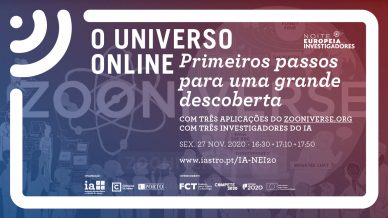 Get acquainted with the Zooniverse.org plaform, which allows anyone to do science whenever and wherever, in the company of three IA researchers: João Faria, Lara Sousa and Israel Matute.
Read more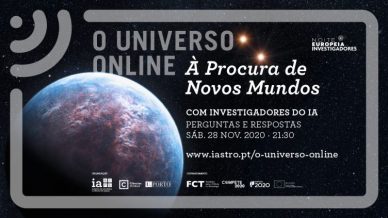 In one more session of "The Universe Online", Nuno Santos and Susana Barros, IA researchers, answered questions from the participants about the search for another "Earth".
Read more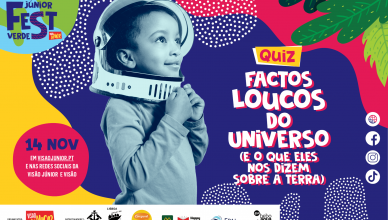 IA participated in the 2020 edition of the Junior Fest with the quizz "Crazy facts about the Universe (and what they tell us about the Earth)". Watch the video!
Read more
Let's review the historical journey that is taking us more and more closer to the secrets of black holes, width Francisco Lobo, of IA.
Read more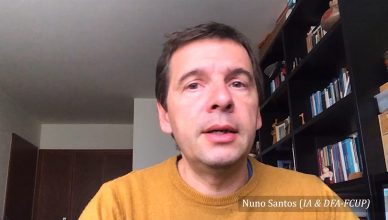 In October 2020, we celebrate the 25th anniversary of the discovery of the first exoplanet around a Sun-like star – 51 Pegasi b
Read more