Experience an amazing night out at one of the largest planetariums in Europe
Enjoy an evening learning about the current research in astronomy and engage in fun workshops. The programme also includes lectures, a planetarium show and observations of the night sky with telescopes. All activities will be held in English.
The event is free to attend but registration in advance is required. Your night out under the stars is organised by the Instituto de Astrofísica e Ciências do Espaço, in partnership with Planetário Calouste Gulbenkian – Centro Ciência Viva.
Programme in brief
20:30 Doors open and registration for workshops
21:00 Workshop round 1
21:30 Multiverse! Keynote lecture by Andrew Liddle
22:00-24.00 Observations of the night sky with telescopes
23:00 Workshop round 2
24:00 End of programme
See workshop details below.
MULTIVERSE!
Keynote lecture by Andrew Liddle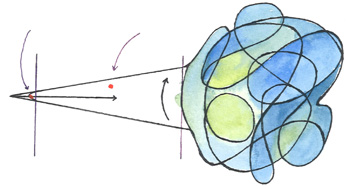 Modern theories of cosmology appear to predict that our region of space is a minuscule fragment of a huge 'multiverse', where over vast distances physical properties, and perhaps the nature of physical laws themselves, can change.
This talk will explain what has drawn cosmologists to this viewpoint and indicate that there is some observational evidence supporting it. The talk will also cover some rather unnerving implications of these ideas, including the possibility that the multiverse contains many, maybe even infinitely many, perfect copies of ourselves.
Andrew Liddle is currently a Visiting Professor at the Instituto de Astrofísica e Ciências do Espaço at the Universidade de Lisboa. He is a world-renowned cosmologist who has worked at the Universities of Edinburgh, Sussex, and Imperial College London during a career which has led to almost 300 published scientific articles and 5 books.
While much of his work is theoretical in nature, he has also been involved in large observational projects including the European Space Agency's Planck Satellite and currently the Dark Energy Survey. He has enjoyed long links with Portuguese science and is thrilled to be working in Lisbon this year.
Workshops
Note: Registration for the workshops is mandatory. You can register for the workshops at the beginning of the event. Please note that there are a limited number of places available for each workshop.
Workshop round 1 (workshops take place simultaneously):
The history of Astronomy (lecture), by Alberto Negrão
Build your own 3D Orion, by João Luis
The warped side of the universe, by Francisco Lobo
Workshop round 2 (workshops take place simultaneously):
Show in the planetarium dome
Build your own 3D Orion, by João Luis
The warped side of the universe, by Francisco Lobo
---
Photos from the event

Image credits: Beatriz Bento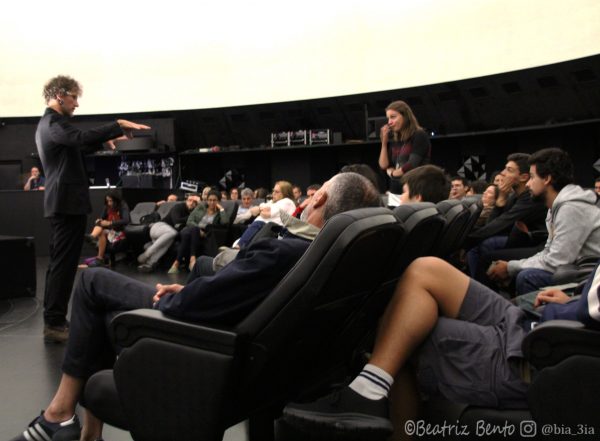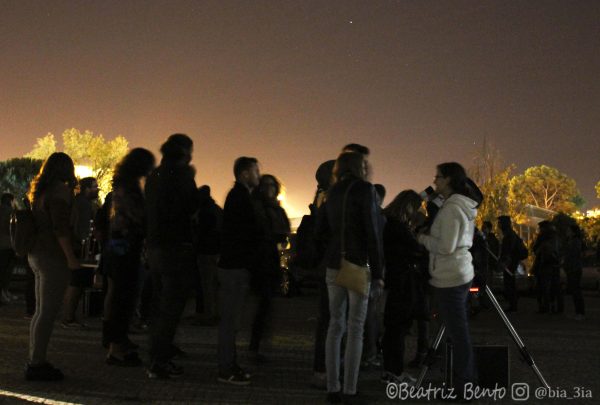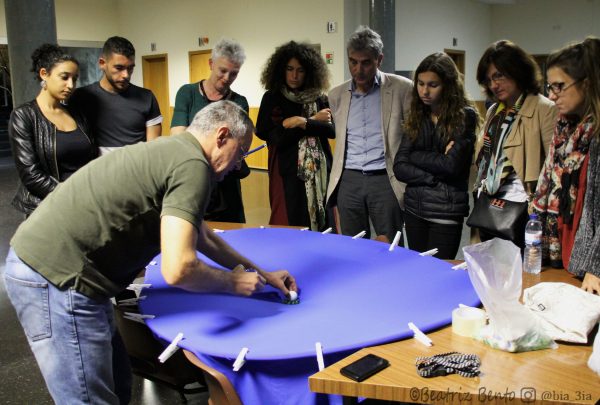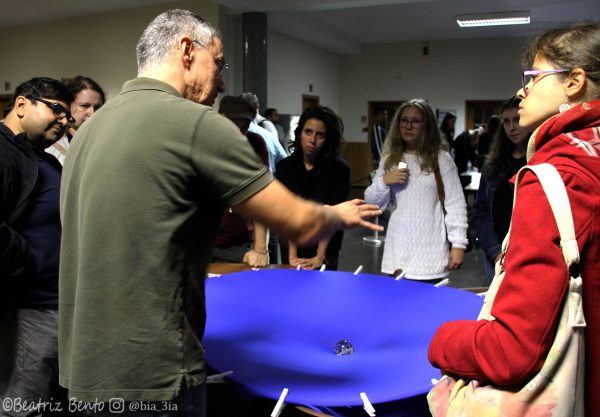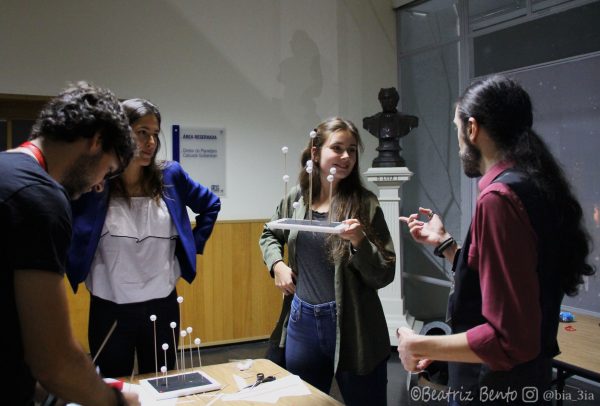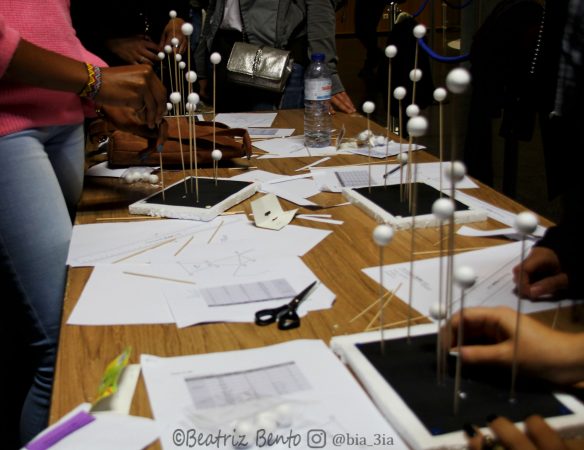 Share
Duration:
3.5 hours
Free entrance
Registration
Location
Planetário Calouste Gulbenkian - Centro Ciência Viva
Museu de Marinha
Praça do Império
Lisboa
How to get there
By car
GPS – 38.698140, -9.208919
By bus
714, 727, 28, 729, 751 e 201
By tram
15
By boat
Estação fluvial de Belém ( Transtejo)