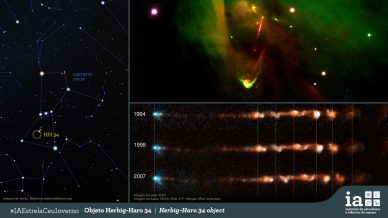 Herbig-Haro 34 object (HH 34) is located in the Orion nebula, a broad star formation region that is located to the south of the belt of this famous hunter in the Greek mythology.
Ler mais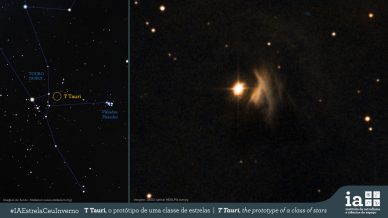 T Tauri is a variable star in the constellation of Taurus that is located roughly at a distance of 470 light-years.
Ler mais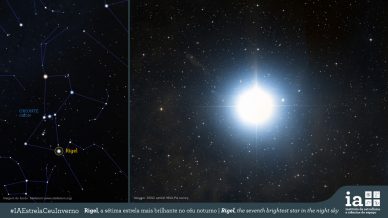 Rigel is the brightest star in the constellation Orion. It is ranked as the seventh brightest star in the night sky.
Ler mais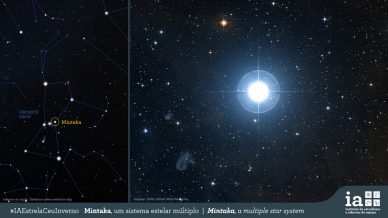 Mintaka is the westernmost of the three stars of Orion's belt, that is the marker of the northern night sky during the winter.
Ler mais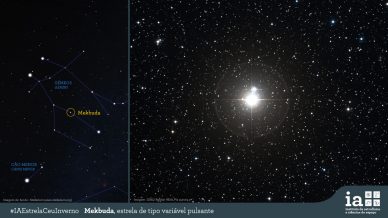 The star Mekbuda, in the constellation of Gemini, is a pulsating star. Its pulsating nature allows researchers to obtain more information from it than from a non-variable star.
Ler mais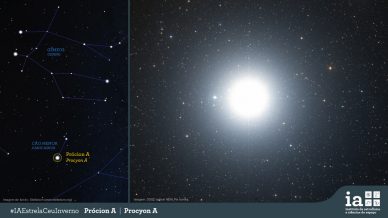 Procyon A (in the constellation of Canis Minor) was one of the first solar-type variable stars ever discovered.
Ler mais