Objectives
To produce educational contents within the frame of the Astronomy Literacy project, taking advantage of the methodologies, competences and resources of a higher education training programme in the field of video and animated film.
To familiarise the students in Digital Animation with:

the work opportunities in science communication;
the specific needs in science communication, such as the communication of information that is complex, and the transfer of information between audiences in different domains.

To involve future professionals in the production of the visual culture of science, and astronomy, communication.
This project intends to produce free educational contents, in Portuguese and with an international reach, for the Astronomy Literacy project, an initiative which aims to define global education objectives in astronomy to be applied in school curricula worldwide.
The project Astronomy and Animated Film is an informal collaboration between the Instituto de Astrofísica e Ciências do Espaço (IA) and the coordination of the undergraduate degree in Digital Animation of the Universidade Lusófona. Science communication and, in particular, the Astronomy Literacy project, were presented to the students and they were invited to do their internship at IA.
Under the scope of this project, the Science Communication group at IA has been supporting the production of animated short films about topics chosen by the students from among some of those defined in the Astronomy Literacy project. The support given by IA is centred on the preparation of scientific content, its adequacy to the target audience and the effectiveness of the communication, all the way through the making of an animated short film.
The short films produced or under production have explored a diverse set of topics, such as, the diversity of stars, the quest for planets outside the solar system, meteors, or the aurorae.
The feedback from the students has been very positive, highlighting the experience in direct contact with the "client", and the possibility of exploring a theme that fascinates them and of which they had the chance of learning more.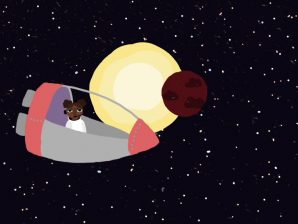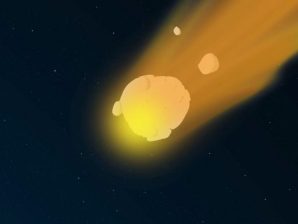 Share
Scope:
National
Coordination:
Sérgio Pereira and João Retrê (Instituto de Astrofísica e Ciências do Espaço)
Coordination of the undergraduate degree in Digital Animation at Universidade Lusófona
Support:
Fundação para a Computação Científica Nacional of FCT (FCCN-FCT)