Noites no Observatório invites the public to experience the Universe, on the last Saturday of every month, through public lectures and observations of the night sky with telescopes.
This is a project of Instituto de Astrofísica e Ciências do Espaço (IA) that started in the late 2009. Since November 2015 that this sessions are organised in partnership with the Planetário Calouste Gulbenkian – Centro Ciência Viva.
The admission is free but subject to registration.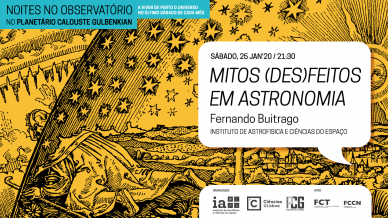 How can science, as a tool, help us understand the world around us, the Universe and ourselves?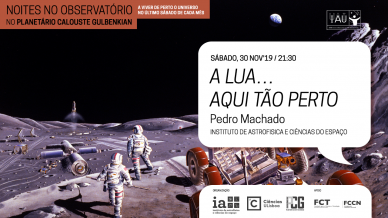 Let's learn about the past of this faithful companion of our planet Earth, that also as a place in our future and in our ambition to land on other worlds.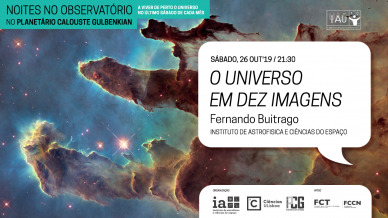 Let's explore ten iconic astronomical images, specially selected for their great beauty, and go deep into their meaning and the surprises they hide.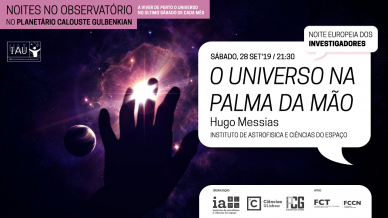 On this September session, let's demystify some concepts in Astronomy, so that, in the end, each of us can take the Universe on the palm of their hand.